I'm a fund manager based in Sydney, Australia. I run the Perpetual Global Innovation Share Fund, a long-only global equities fund focused on understanding new trends in innovation and technology in order to find undervalued stocks.
Here's the latest Morningstar Fund Report for the fund.
Got any questions? Contact me!
Media
Wrap
Startups
Other
Contact
Media and Interviews
2021
How to play e-sports without getting burnt (Australian Financial Review)
Frydenberg hits out at tech giants for 'shifting goalposts' on media code (Sydney Morning Herald)
2020
The new rules of investing for 2021 (Australian Financial Review)
How Perpetual's star fundie picked COVID winners (Investor Daily)
Backing innovators with more upside than Amazon, Microsoft and Apple (LiveWire)
The stockpicker returning 52.6pc (Australian Financial Review)
Interview on new technologies with more potential to grow (Firstlinks)
Grab your console: Investors bet on video game opportunities (Morningstar)
Smart money eyes the top on Apple shares (Australian Financial Review)
How top fundies beat the virus (Australian Financial Review)
Zoom tops Slack as investment bet, says leading tech fundie (Australian Financial Review)
Before 2020
Spotify's symbolic (non) IPO - and why it's no Netflix for music (Sydney Morning Herald)
'FAANG' reporting season shows great American tech dream lives on (Australian Financial Review)
Getting to know Global Equities Analyst, Thomas Rice (Perpetual website)
Don't expect tech wreck 2.0, but beware of certain pockets (Australian Financial Review)
Innovation Wrap
I summarise the latest technology & innovation news in a newsletter called Thomas's Innovation Wrap.
Past topics have included artificial intelligence, gene editing, renewables, VR/AR, streaming, quantum mechanics, space, cybersecurity, semiconductors, the app economy, gaming, synthetic biology, and more.
Search Thomas's Innovation Wrap below:
Startups
I'm an investor in a number of Australian startups.
I'm also a mentor at Startmate, one of Australia's best startup accelerators.
Other Projects
Here are a few websites I've built.
World News - Glance at the front page of many global news websites in one spot.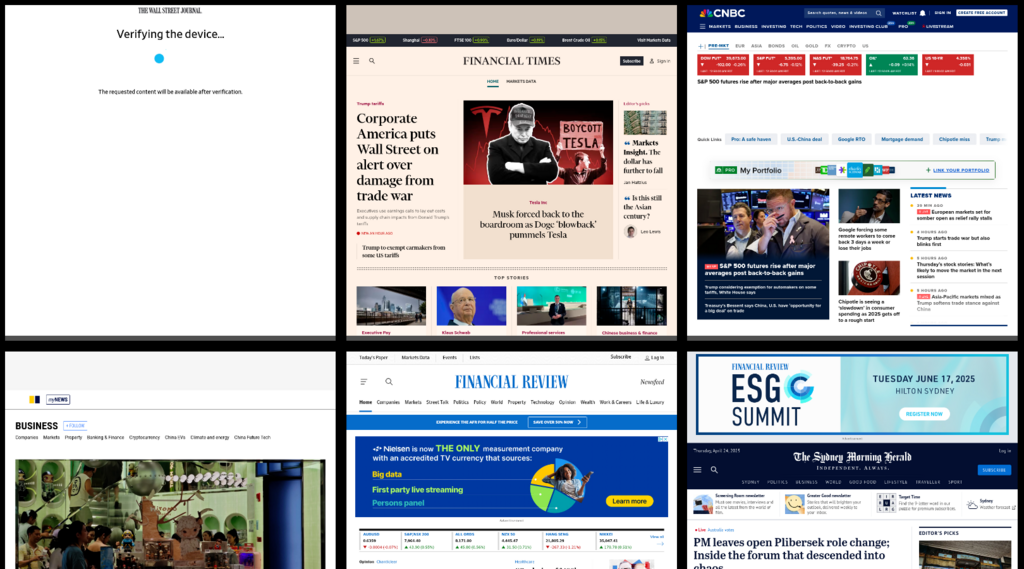 Marvel Cinematic Universe - Movie Selector - plan which MCU movie to watch next based on what you've watched already.
Dragon Tavern - A simple browser-based adventure game that takes 5 minutes to play. Launched May 16, 2008.
Contact Me